Google Tag Manager app for Shopify has announced a new dashboard release for new and existing users.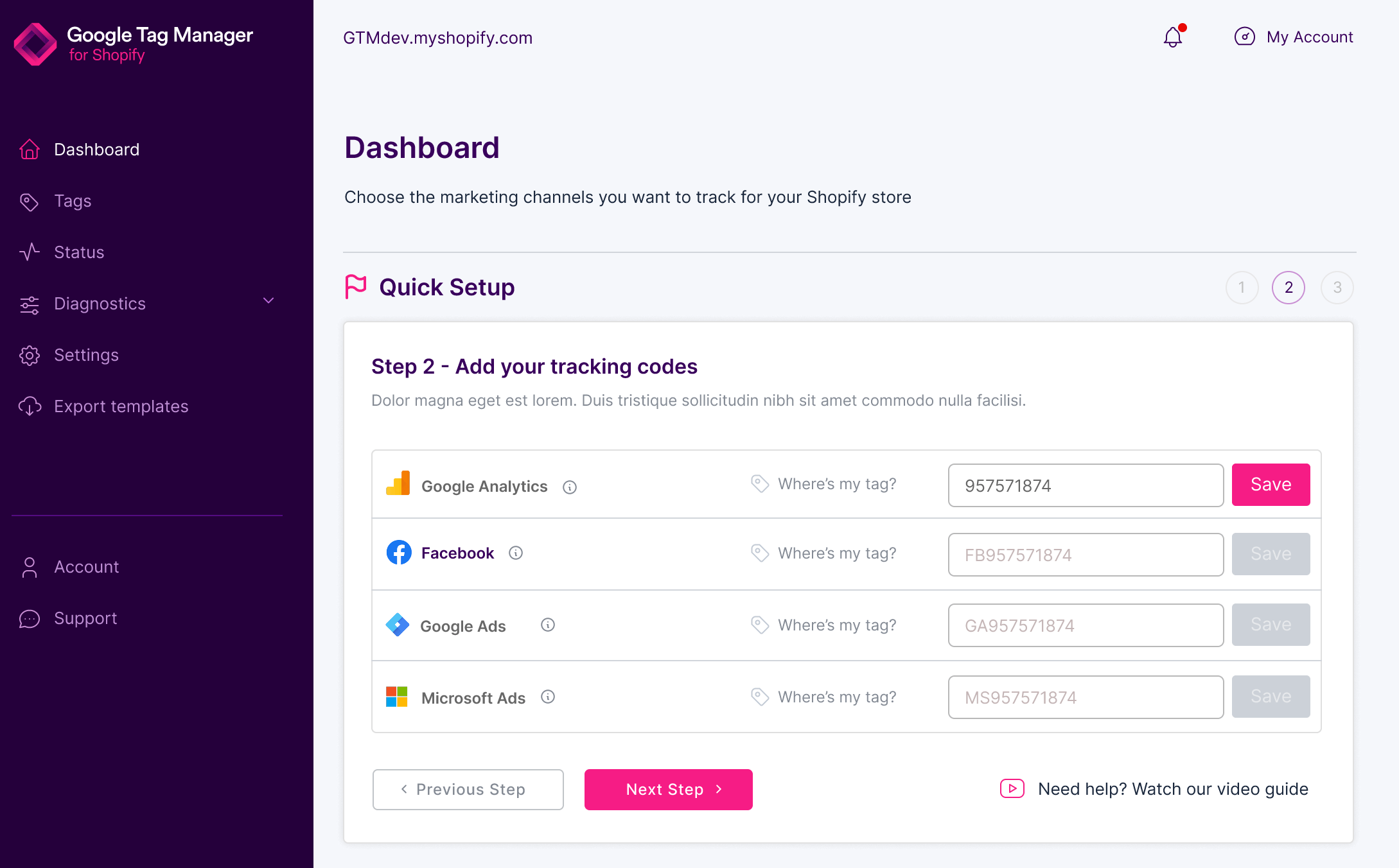 Advanced Tags
The new Advanced plan covers additional tags for Shopify stores, including Klaviyo, Google Optimize, Criteo, Hotjar, Amazon, Microsoft (Bing) Ads, Mailchimp, Pinterest, Twitter, OneTrust, and CookieBot.
Consent Management
Google Tag Manager app for your Shopify store now integrates with consent management systems to pass the relevant information between eCommerce sites analytics, advertising, and other platforms within the Google Tag Manager ecosystem. 
Tags Monitoring
The monitoring dashboard includes channel accuracy monitoring with a health score for website tags, daily email notifications, and debug management.
Improved Speed
All the conversion and attribution data is updated 5x faster within milliseconds among the Google Analytics Universal, GA4, Google Ads, and Facebook accounts.