Google Tag Manager is a no-code system provided by Google that allows easy positioning of codes and snippets for websites – known as tags – without the need of code or developers. By adding these tags to your website, you can easily implement different functions such as tracking Add-To-Cart visitors, email marketing campaigns performance, advertising ROI, etc. The entire process of setting up all these tags is complex and time-consuming, but by centralizing all your tags and pixels from various sources in a single place, Google Tag Manager removes the tedious process of manipulating codes and improves your website performance at the same time.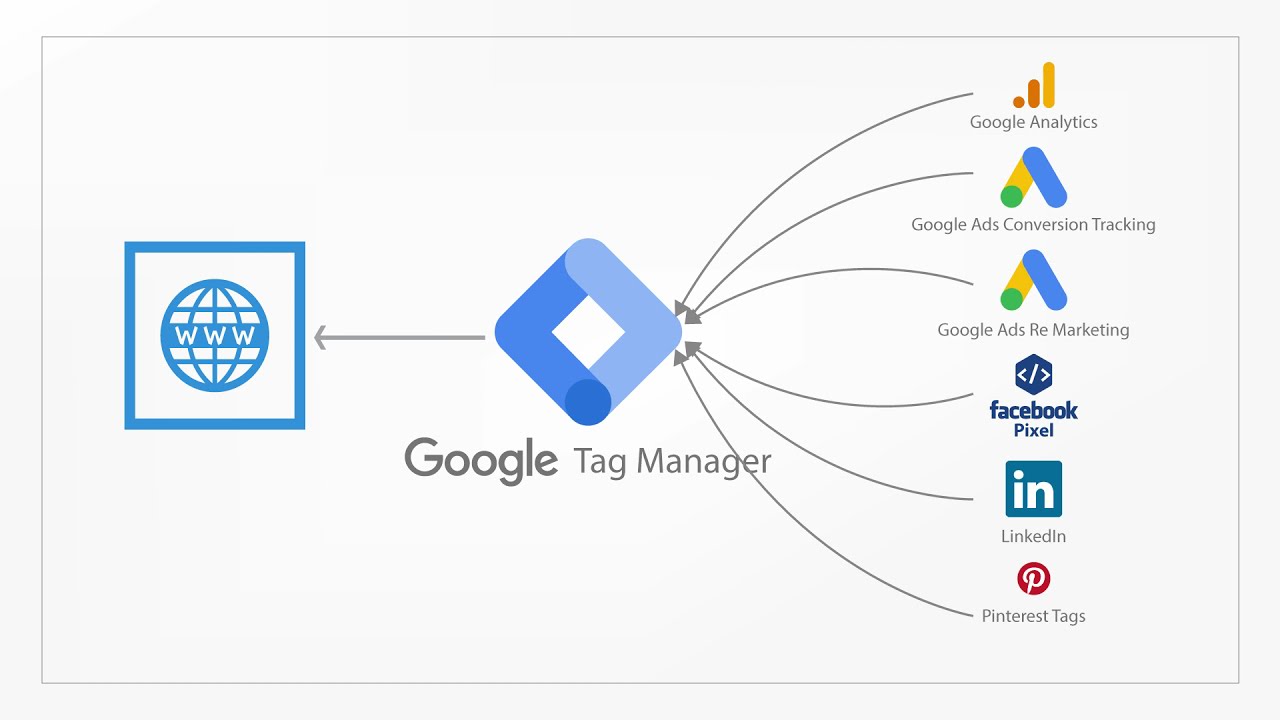 Image source: Kalpins
By adding Google Tag Manager's code into your Shopify store, your tracking and marketing tags get to be all integrated. It functions as a middleman for all your essential website tools and marketing channels. 
Even without being a Shopify Plus customer, your Google Tag Manager can easily be integrated with the help of the Google Tag Manager App for Shopify. 
Key Features of Google Tag Manager (GTM) for Shopify
Easy to Use:

One of the most significant advantages of Google Tag Manager is that users don't require knowledge of code and programming. Any team member with access to the GTM account can set up the Google Tag Manager for Shopify and add, update, test, and deploy tags without writing or editing any line of code. 

One-stop dashboard:

GTM ensures that all your tracking codes and pixels are located on a single platform. You can also make any additions, changes, or deletions from your GTM account.

Easy to troubleshoot:

You can quickly test and troubleshoot tag errors from the same GTM platform before they're published. GTM has a '

Preview Mode

,' which shows all the active and inactive tags. 

Pre-built templates: From product page add-to-cart to purchases, and refunds – the Google Tag Manager app for Shopify has all the pre-built tag templates you need to track every step of the customer journey, from the very beginning to finish and be able to attribute every single conversion to the dedicated source of your marketing campaigns.
Auto-Event Tracking:

The auto-event tracking feature in GTM can automatically track specified events like clicks, form submissions, time spent, etc., on the page without involving custom JavaScript code. 

Extra Security:

When managing a store in Shopify, you need a robust security system to keep your tags and snippers secure. When you set up the Google Tag Manager Shopify Integration, GTM will automatically scan all of the tracking scripts before updating them as functional tags. This ensures that no script with an infected virus or malware gets past the tracking stage.